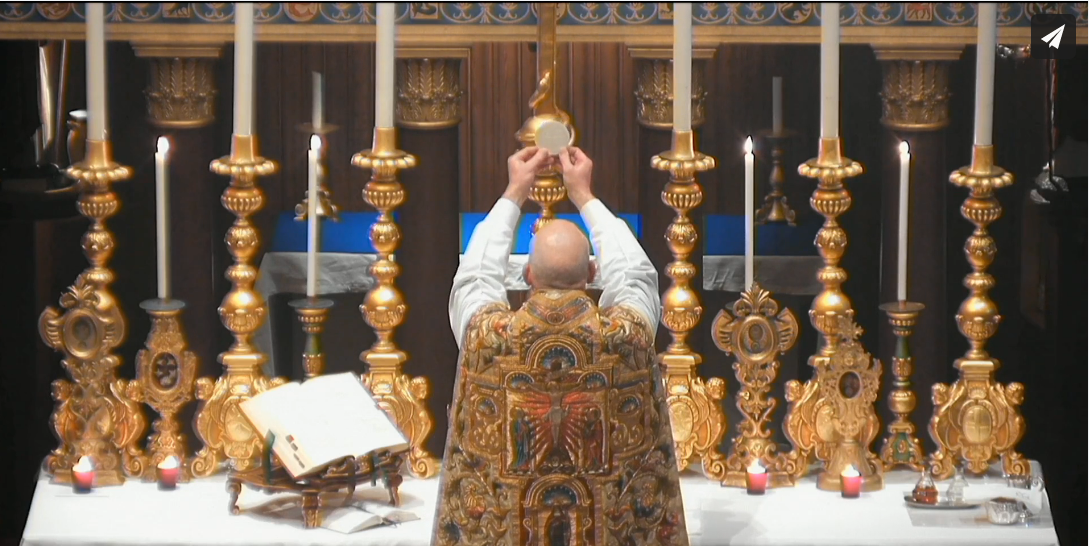 Due to the many generous donations from pilgrims, the Shrine has had new live-streaming equipment installed in the Shrine Church and also in the garden This has made a huge difference both in picture quality and also sound.
The Shrine regularly live-streams worship and events here on our Website and on Facebook, Vimeo and YouTube.
Shrine Prayers is available each day at 6.00pm live by clicking below.
Mass is live-streamed from the Shrine Church at 9 am every Sunday and on other occasions.
Many of our usual larger events and pilgrimages have moved online this year and you can find our upcoming services, events and also our most recent live-streams below.
You can also view the services and all of our past services and events on our Facebook Page www.facebook.com/ShrineOLW/
or on YouTube https://bit.ly/36WUrMk
our dedicated Vimeo channel https://vimeo.com/shrineolw
Upcoming Special Services and Events
Recent Services and Events