THE NATIONAL PILGRIMAGE 2021 – A CHANGE OF PLAN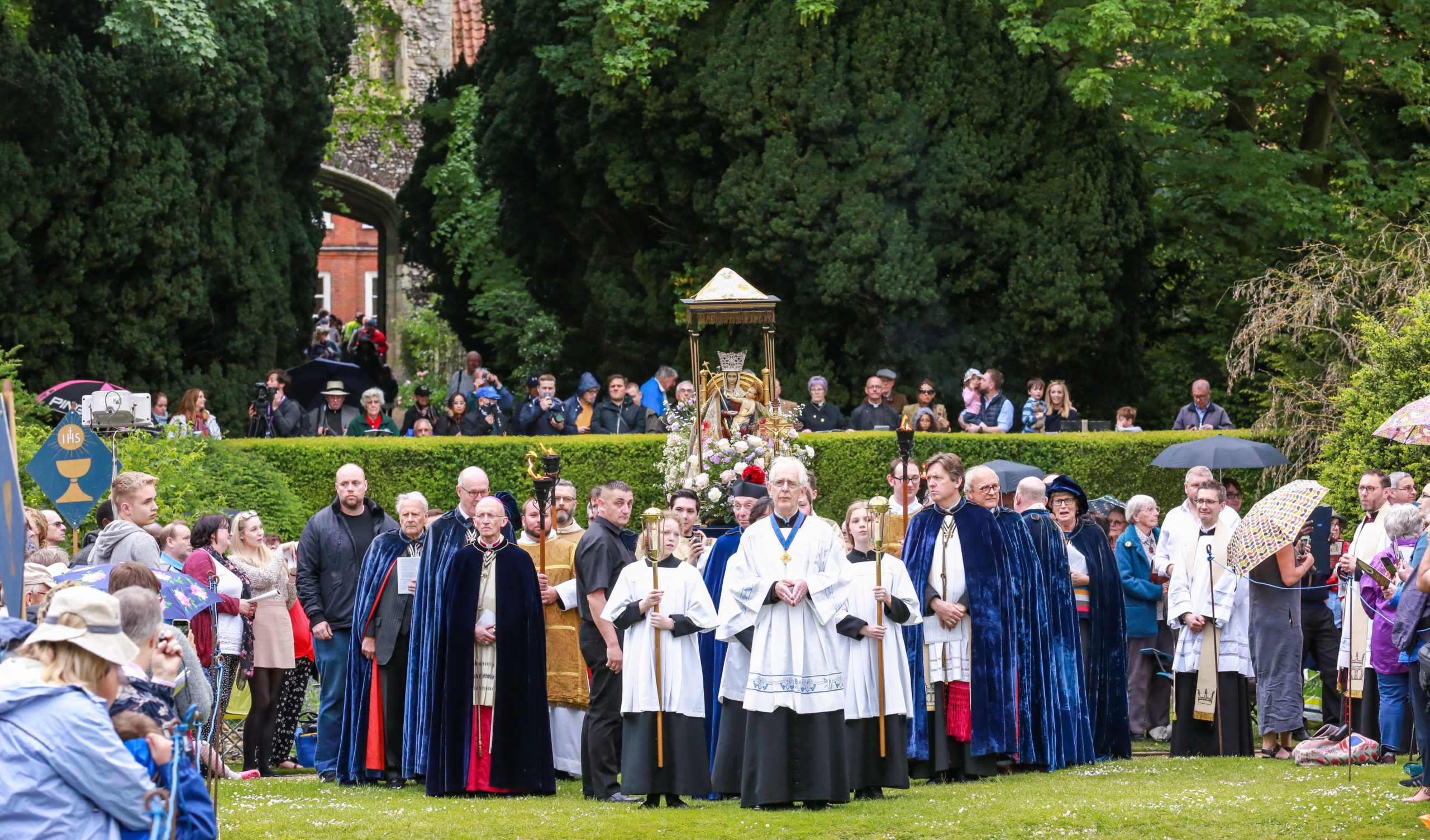 A message from the Priest Administrator
THE NATIONAL PILGRIMAGE 2021 – A CHANGE OF PLAN
Following recent government announcements I regret to inform you that, due to COVID guidelines and restrictions, it will no longer be possible for pilgrims to attend the National Pilgrimage on Monday 31st May 2021.
The limit on numbers permitted to gather within the Shrine Grounds and the on-going restrictions on social distancing, means that only the Guardians of the Shrine and those involved in the liturgy will be able to attend in person on the day.
I am deeply sorry that we have had to change our plans for the 2021 National Pilgrimage but the safety of our pilgrims and staff is of utmost importance to us here at the Shrine.
The good news is that the whole day will be livestreamed and pilgrims from all parts of the nation and overseas will be able to join in the National Pilgrimage from their homes. Further details will be available on the Shrine website soon www.walsinghamanglican.org.uk
Thank you for your support and prayers for the Shrine and I look forward to welcoming pilgrims to the National Pilgrimage and its return to the Abbey Grounds next year. Please remember that due to the Queen's Platinum Jubilee, the National Pilgrimage next year will take place in Walsingham on Monday 2nd May 2022.
May God bless you and Our Lady of Walsingham pray for you.