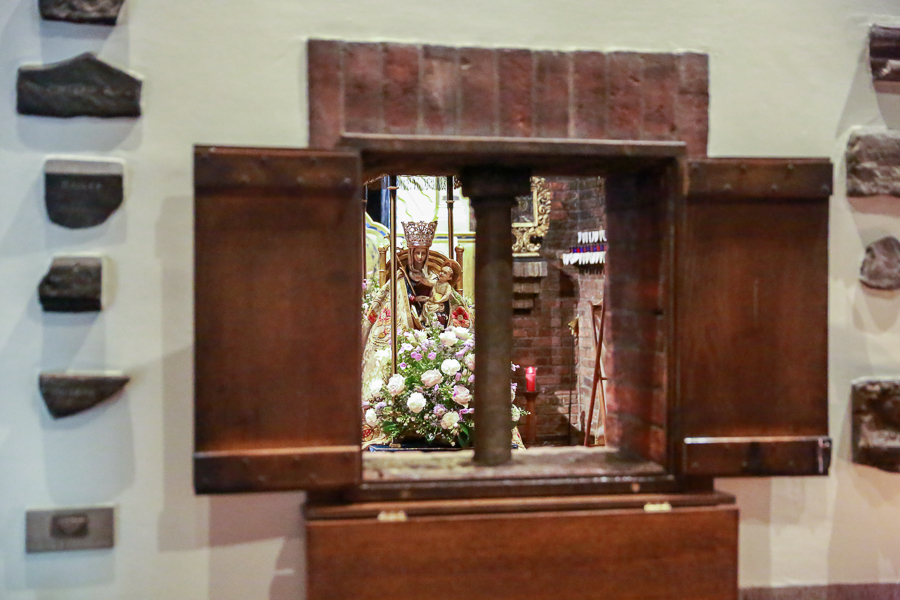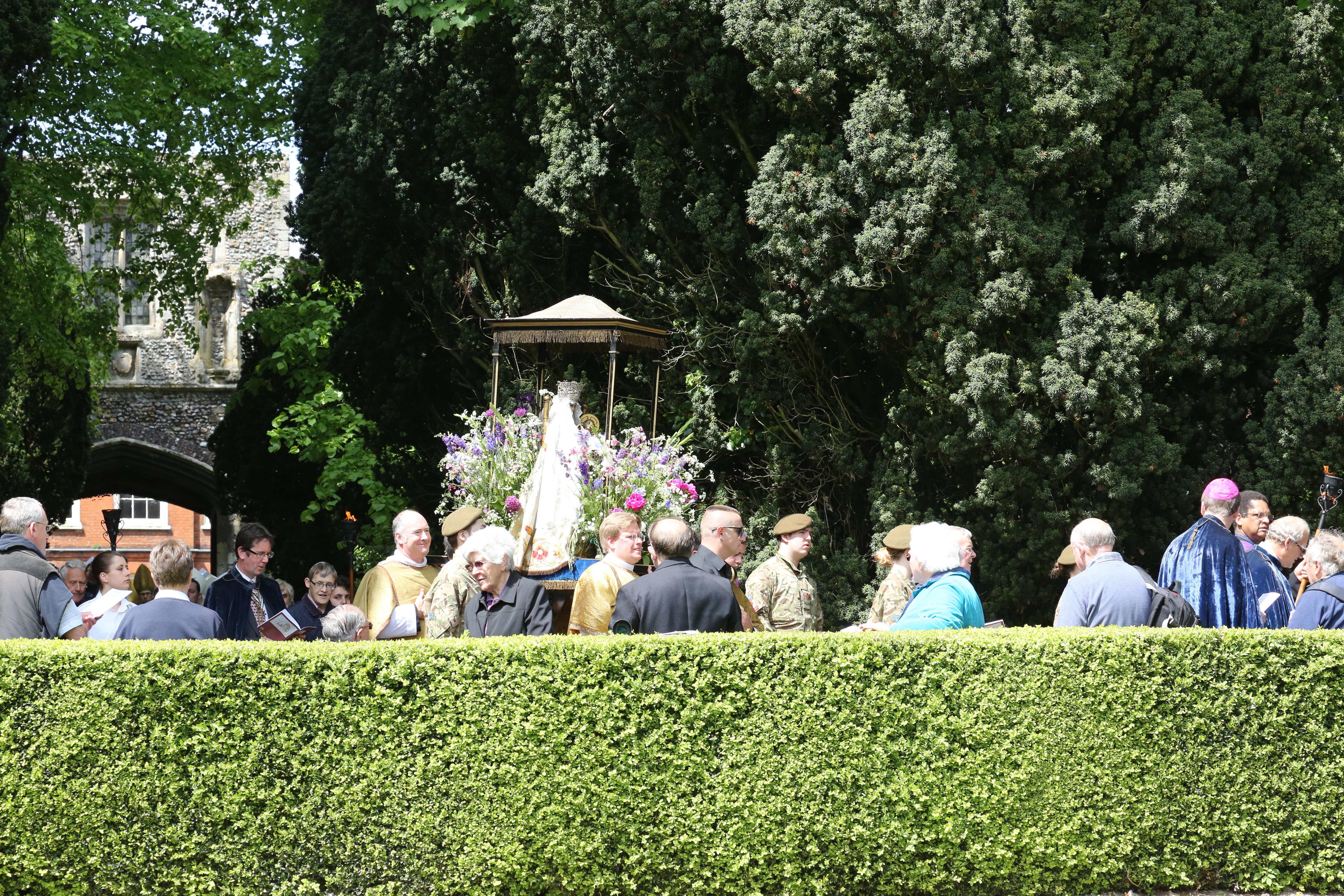 The National Pilgrimage has been taking place on the late May bank holiday almost every year since the 1930's.  Originally known as the Whit-Monday Pilgrimage, this great pilgrim gathering to honour Our Lady of Walsingham was renamed the National Pilgrimage in 1959.  In 2020, despite the challenging circumstances, we are determined to celebrate our flagship event with renewed zeal.
The Shrine Church is not currently open for public worship or private prayer but the Shrine clergy are continuing to worship and pray.  While we sadly are unable to welcome pilgrims in person, it's heart-warming that so many people have embraced digital platforms to support and serve their parishes and keep in touch with the Shrine.
Many pilgrims have told us how much they appreciate tuning in to Shrine Prayers live at 6pm every evening. The number of people who are following the Shrine on Facebook has leapt by 1,000 to 5,200 since the start of the lockdown, and we are receiving hundreds of applications to join our online prayer cell each month.  The lockdown continues to be a catalyst for increased prayer and devotion to Our Lady of Walsingham.
Join us for the 2020 National Pilgrimage at Home
The National is always a great day of celebration at the Shrine and this year's National Pilgrimage at Home will be no exception.  While we are unable to come together and celebrate in person on 25 May, we have moved into digital realms and will be streaming Sung Mass live from the Shrine Church. The National Pilgrimage homily by The Revd Tim Pike, CMP will follow as a special broadcast. We warmly invite you to join us to celebrate this special day from your homes.
Live coverage of our National Pilgrimage celebrations commence on Monday 25 May. Tune in from our website,  Facebook, YouTube and Vimeo from 11.45am to worship with us. Watch this space for further details!
Timetable of events
11.45am - Live stream starts
11.55am - Fr Kevin Smith, Priest Administrator, greets pilgrims from the Holy House (live)
12 noon  - Sung Mass starts in the Nave (live). The theme for the season is Mary, Queen of All Creation.
12.50pm  - Homily by The Revd Tim Pike, CMP
6pm - Shrine Prayers live from the Holy House (live)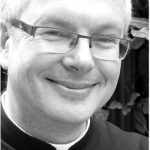 The Revd Tim Pike, CMP
Fr Tim was inducted as the Vicar of St Michael's by the Bishop of Fulham in September 2016.
Before ordination he studied Russian at Durham and in Moscow. He trained for the priesthood at the College of the Resurrection, Mirfield and has served in parishes in the North East of England and in London.
Fr Tim is a governor of St Stephen's House, a Church of England theological college in Oxford, and the Chair of Trustees of a winter night shelter charity, All People All Places. He is a member of the Company of Mission Priests.