Thursday 25th March 2021 at 9.00am
(Live-Stream only)
Join us for Solemn Mass live-streamed from the Anglican Shrine of Our Lady of Walsingham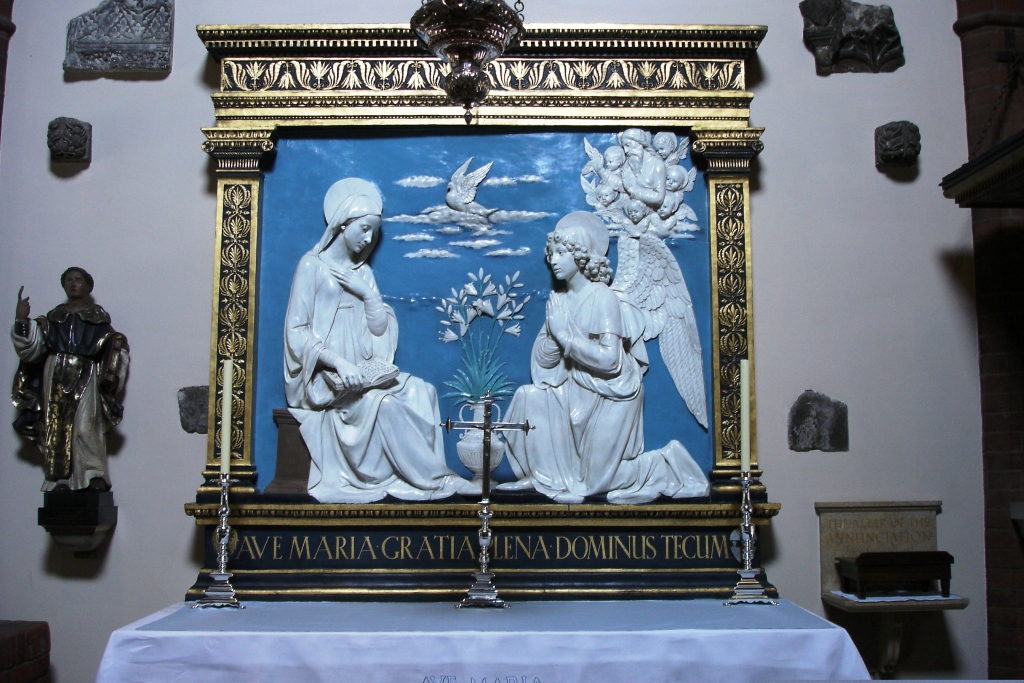 Celebrant: The Reverend Kevin Smith SSC, Priest Administrator
Preacher: The Rt Revd Robert Ladds SSC, Superior General of the Society of Mary
The Mass will be offered at the Altar of the Annunciation in the Shrine Church which is dedicated to the work of the Society of Mary.
The Society of Mary is the society of the Church of England devoted to loving and honouring Our Lady, to spread devotion to her, and to taking her a model in our personal lives. The Society was founded out of a merger of two earlier societies in 1931 on the Feast of the Annunciation, making this year our 90th birthday. The Society continues its work today, with local wards across the country. To find out more about the Society, visit their website Society of Mary
Mass will be available to view below at 9.00am on Thursday 25th March 2021.
If the live-stream does not appear, please try re-freshing the page.
Make an offering
As a national centre of pilgrimage and a registered charity, the Shrine's income is wholly reliant on the income we receive from our pilgrims and visitors and the money raised through offerings and appeals. Donations of all sizes make a real difference to the life of the Shrine and the outreach work and pastoral care that we are able to deliver.