Bishop Philip North welcomes Aiden Hargreaves-Smith as a new Guardian of the Holy House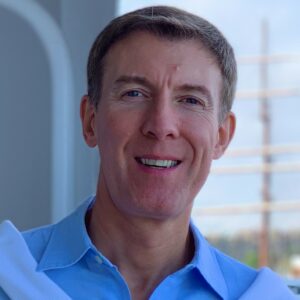 The Shrine of Our Lady of Walsingham has announced that Aiden Hargreaves-Smith has been elected as Guardian of the Holy House and will join the College of Guardians. Bishop Philip North, Master of the Guardians, commenting on the election said:
"It is with great joy that we welcome Aiden Hargreaves-Smith into the College of Guardians. He will bring immense understanding of ecclesiastical law and safeguarding and a rich experience of the Church of England, not least its synodical processes. Most importantly he is a faithful and committed pilgrim of over 40 years and has a deep devotion to Our Lady and the Incarnation. His profound love of Walsingham will equip him to make a rich contribution to the life of the College and the governance of the Shrine."
The College of Guardians was formed in 1931 and comprises twenty priests and laity who are the legal trustees of the Shrine. Reflecting on the Shrine of Our Lady of Walsingham, Aiden   said:
"I can still remember the sense of wonder and excitement I felt as a teenager from the Diocese of Wakefield arriving at the Shrine for the first time. In truth it has never left me. Neither has the feeling that, even for a Yorkshireman 'abroad', this holy place is home: a place where every one of us is welcome. A place where we seek refuge and comfort, healing and wholeness, encouragement, and inspiration – and, with Mary's prayers and by the grace of God, find them. A place where we can learn how better to navigate our life's pilgrim journey, in the company of those God has given us as companions on the way. A place where the unity Christ wills for his Church is still taken seriously.
In a church and world that can seem ever-changing, that sense of belonging we feel in Walsingham, both individually and corporately, is a precious thing. For me, it is rooted in Our Lady's constancy, and the model for all Christian discipleship she gives us in her humble devotion to God and complete love for her Son. It is nurtured by the prayers and shared experience of countless faithful pilgrims.
A particularly special time I've come to appreciate greatly is being at the Shrine on the anniversary of my mother's death each year and then joining in the joyful and ecumenical celebrations of Our Lady's Assumption."
Aiden was born in West Yorkshire and first came on pilgrimage to Walsingham as a teenager. He now lives in London and works as a lawyer specialising in ecclesiastical law. He is Registrar of two dioceses and has served the Church of England in various capacities for over 20 years.
Commenting about the election, Aiden said "Part of me is still worried that they've got the wrong Aiden Hargreaves-Smith! I feel deeply honoured and, in many ways, wholly inadequate. The Shrine has been part of my life for almost four decades. My immediate response is profound gratitude – to all the many fellow pilgrims from whom I have gained so much over the years, as well as to the wonderful clergy and staff of the Shrine – and a renewed commitment to prayer. Other than that, I shall be following Our Lady's example and treasure up all these things and ponder them in my heart."
Aiden will be installed at the Shrine on Monday 24th April 2023.