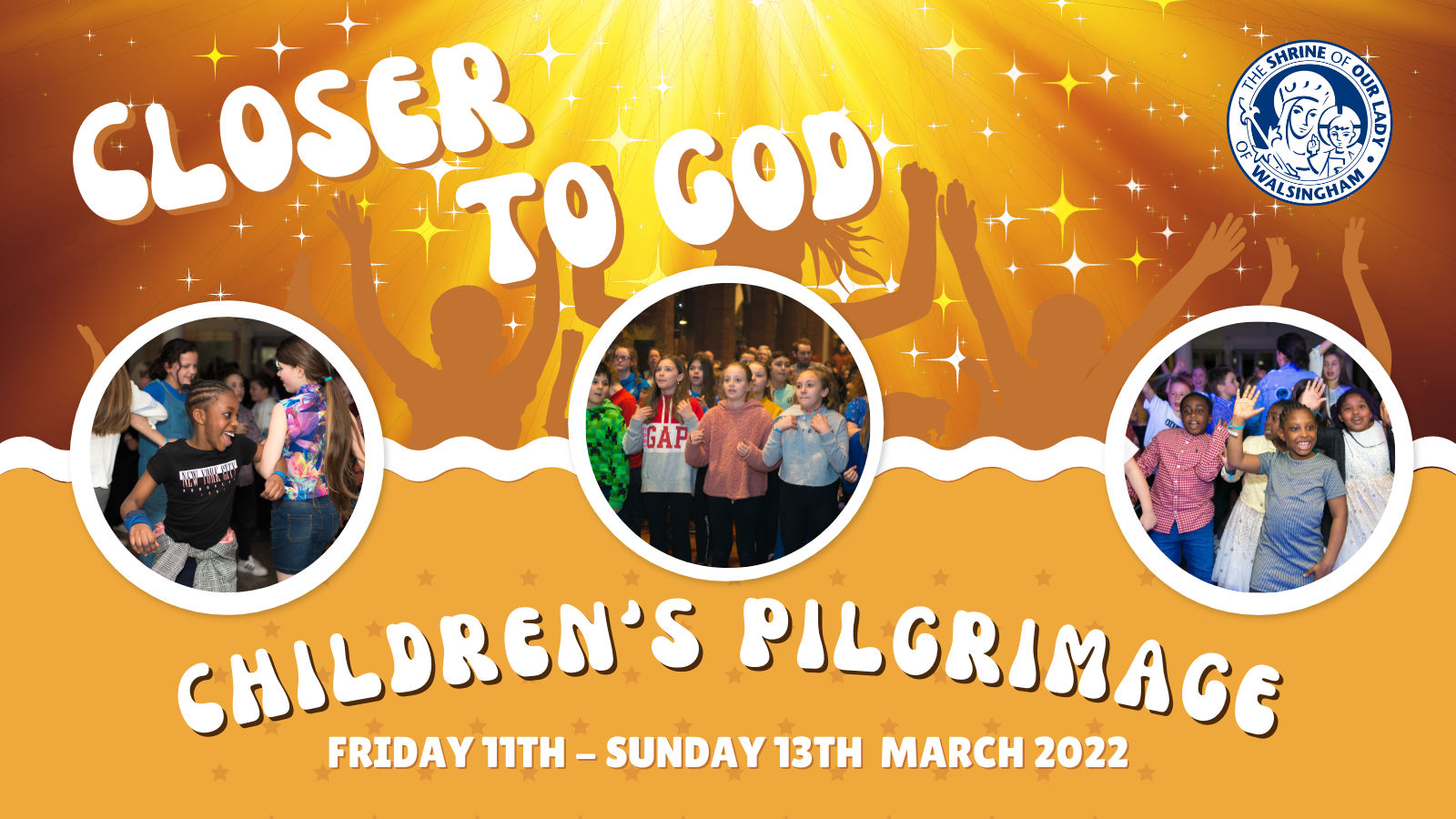 Join us for an action-packed and prayerful pilgrimage to England's Nazareth.
Our 2022 Children's Pilgrimage was all about changes. Changes happen all around us, but how can we be closer to God and what changes do we need to make in our own lives?
The Children's Pilgrimage began on the Friday evening with supper at 6.30pm and then our first Visit to the Holy House was at 8.15pm. After a packed weekend, it concluded on the Sunday with Sprinkling, Benediction and the Last Visit, which took place at 2.00pm. To view photographs from the event please click here
Lively worship and great music
Daily Mass
Sprinkling from the well
Interactive prayer stations
Holy Mile Walk
Benediction of the Blessed Sacrament
A fun-packed afternoon of activities
Disco
Join us next year in England's Nazareth!
Friday 3rd - Sunday 5th March 2023