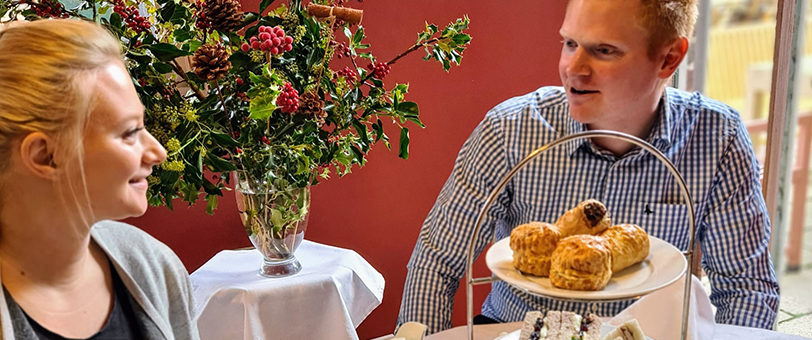 Opening Times
We are hoping to re-open Norton's Café-Bar on Monday 7th June 2021
Norton's Cafe-Bar is currently offering a limited menu however all of your favourites are still available for you to enjoy.
We have made a number of changes to ensure the safety of both our pilgrims and staff. Seating inside has been reduced and alterations have been made to the seating outside so that everyone is a safe distance away from one and another. Inside, there is a one-way system in place, along with an enhanced cleaning regime that is on top of our high cleaning standards. Our wonderful staff have also completed COVID-19 Awareness Training.
When you arrive to Norton's, the only entrance is at the side of the building where you will find the doors pinned open for you. Upon entry, please sanistise your hands and pick up a NHS Test and Trace visitor card for you to complete at your table. Please find a clear, available table and choose what you would like to eat and drink from our blackboard menu. Once you have chosen, please can only one member of your party order at the counter where protective screens have been installed. Once you have ordered, please pay using contactless card payment. When your order is ready, please collect your order from the collection counter. Cutlery and condiments will be given to you with your order.
We look forward to welcoming you.