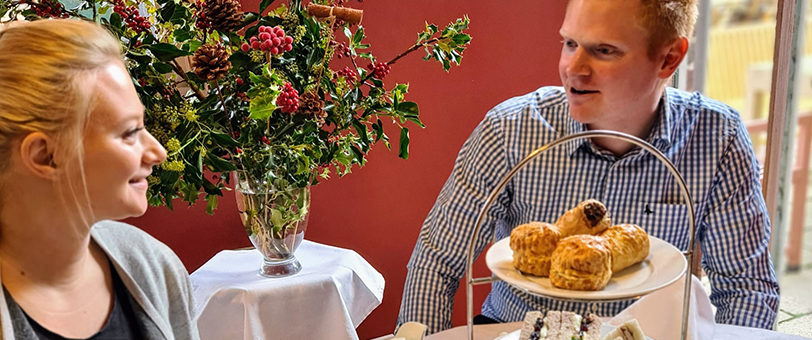 NORTON'S FESTIVE TEAS
'The perfect way to celebrate'
Enjoy a little luxury in Norton's Café & Bar with our exceptional Norfolk cream teas. Whether it be a perfect family celebration or personal indulgence, let us spoil you and yours with our time-limited offer this November & December.
£18.50 per person. £10.00 non-returnable deposit.
All food cooked to order and special dietary needs catered for – please notify us at the time of booking.
LIMITED AVAILABILITY and only during NOVEMBER & DECEMBER 2021
Available between:
11.00 a.m. – 1.00 p.m.
1.00 p.m. – 3.00 p.m.
3.00 p.m. – 5.00 p.m.
Pre-booking is essential.
Phone 01328 824210 between 9.00 a.m. and 7.00 p.m.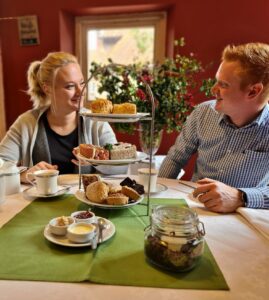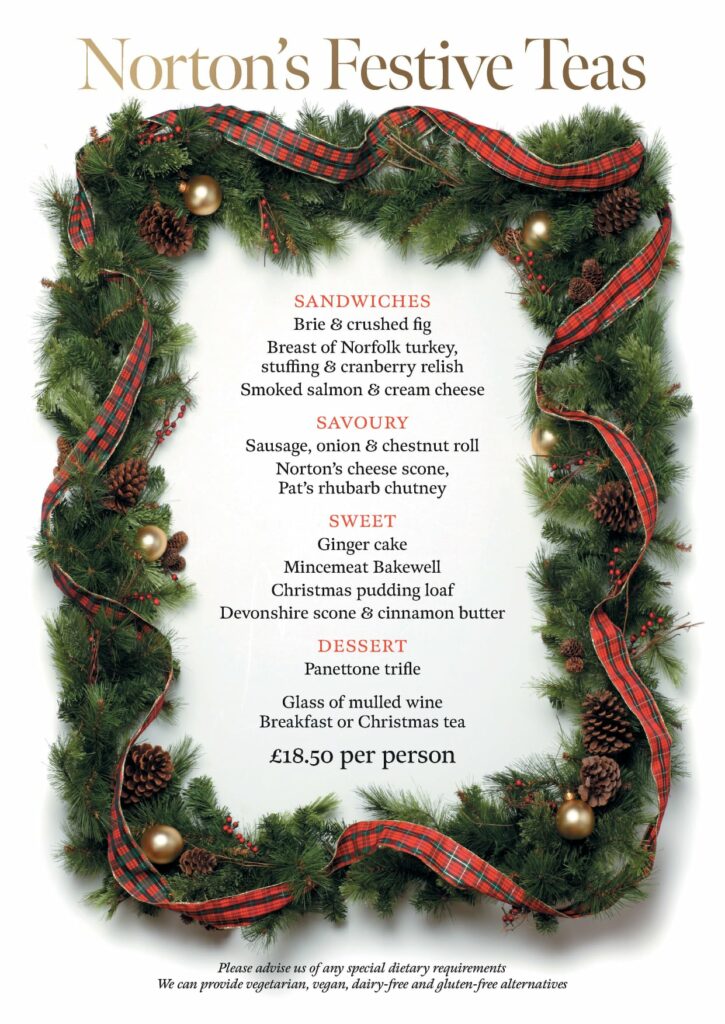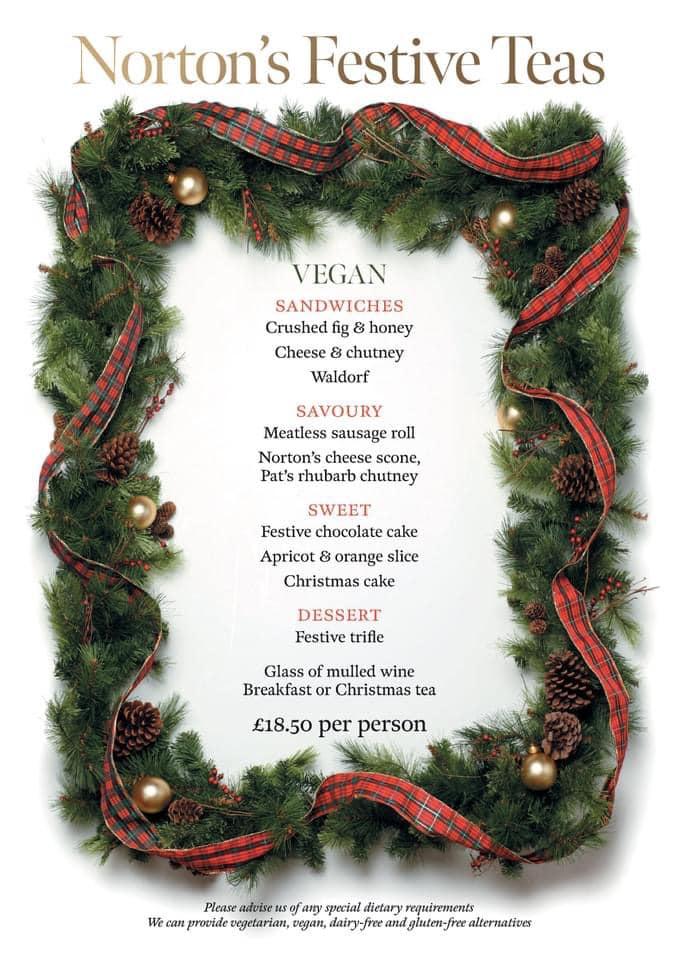 Opening Times
We are open seven days a week, from 9.30 a.m. until 5.00 p.m.
Norton's Café & Bar has launched a new menu including all of your favourites for you to enjoy.
Norton's will be closed all day for a staff event on Tuesday 14th December.
We have made a number of changes to ensure the safety of both our pilgrims and staff. Seating inside has been reduced and alterations have been made to the seating outside so that everyone is a safe distance away from one and another. Inside, there is a one-way system in place, along with an enhanced cleaning regime that is on top of our high cleaning standards. Our wonderful staff have also completed COVID-19 Awareness Training.
We look forward to welcoming you. Click on a menu to view our food.
Norton's also offers a takeaway pizza service, call 01328 824210 to place an order.