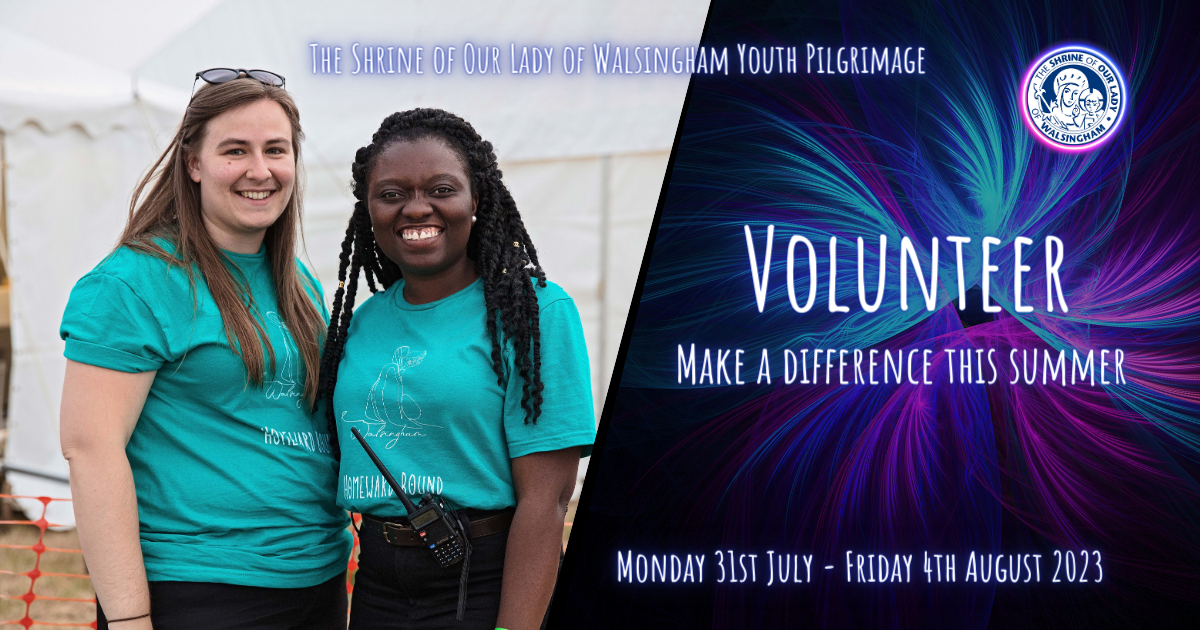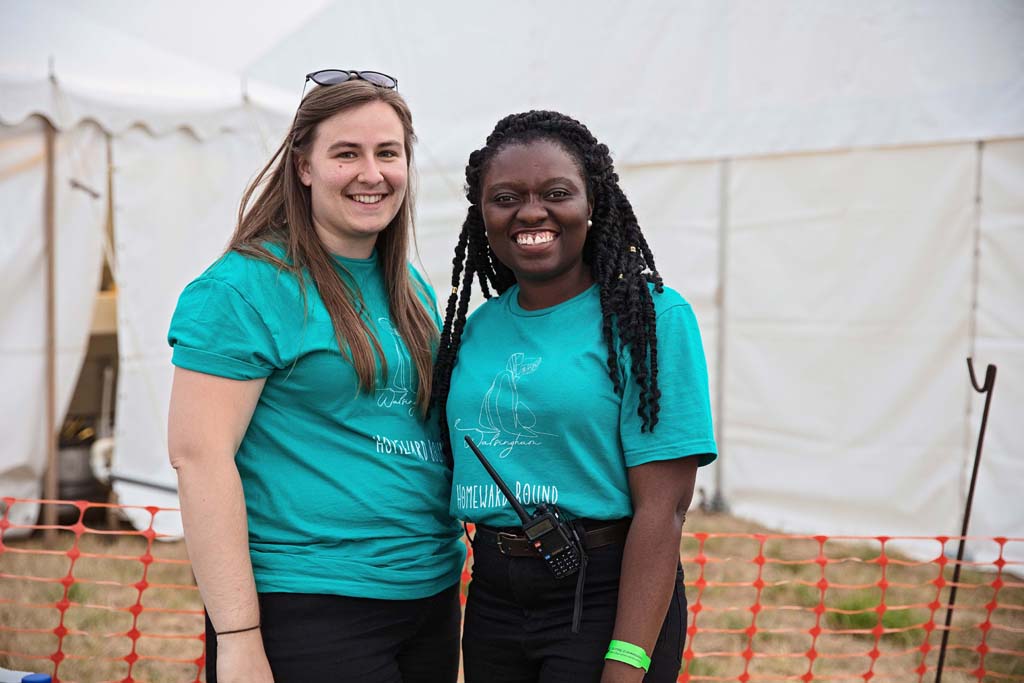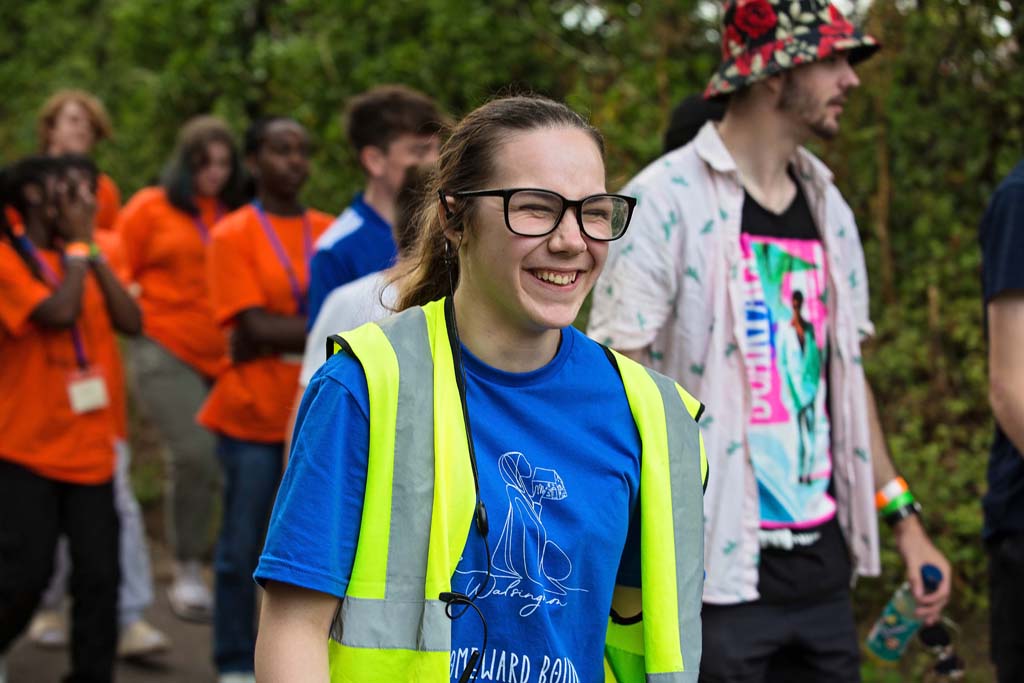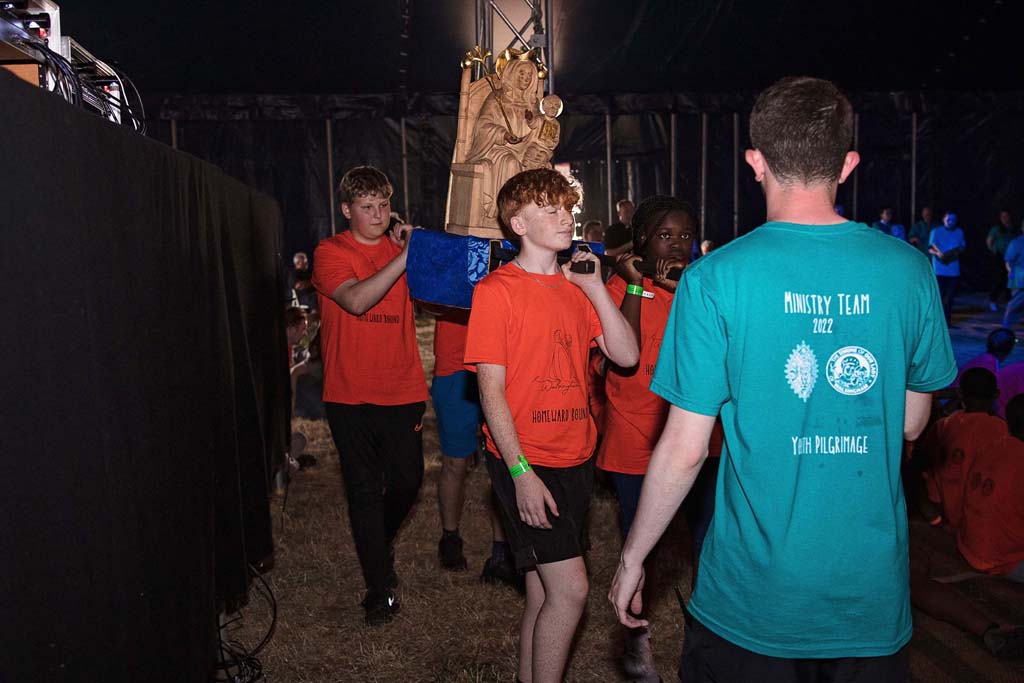 Make a difference this summer!
The Shrine of Our Lady of Walsingham is looking for volunteers (18 years+) to assist with the 2023 Youth Pilgrimage as part of the Ministry Team or Crew.
Volunteering at the Youth Pilgrimage is extremely rewarding and can provide valuable experience in young people's ministry and working with young people in general. Plus it's great fun and a chance to meet new people and make life long friends. We hope that you will gain personally from this event, in your own life's pilgrimage of faith, and that it will be a worthwhile experience to enhance your professional development.
We have 2 different roles that you can apply for.
Ministry Team

(needed from Sunday 23rd July to Friday 4th August)

Crew

(needed from Sunday 30th July to Friday 4th August)
Ministry Team
You will be needed from Sunday 23rd July to Friday 4th August 2023
As part of the ministry team, you will take an active part in preparing lively, stimulating worship for our Young Pilgrims. You will be needed the week before the pilgrimage starts to prepare and then during the week itself. The team gets everything ready for worship, takes part in drama, ensures the logistical side of the event is running smoothly, assists with workshops, sets things up, takes things down, chats to our young people, helps in the Hub tent, assists with the Bible studies, offers pastoral support to groups, drinks gallons of coffee- you name it, you'll be doing it!
Crew
You will be needed from Sunday 30th July to Friday 4th August 2023
Being part of the 'crew' is busy but highly rewarding. You will have a range of duties and also help to keep the site and all those on it safe and happy. Working alongside our event managers- Affinity and the Shrine staff you will help to ensure the safety and well being of our young pilgrims. Responsibilities include welcoming pilgrims onto the site, assisting during the Holy Mile procession and procession to the Shrine, touring the site to see that all is well, talking to and keeping an eye out for young people in need and anything else that might need doing!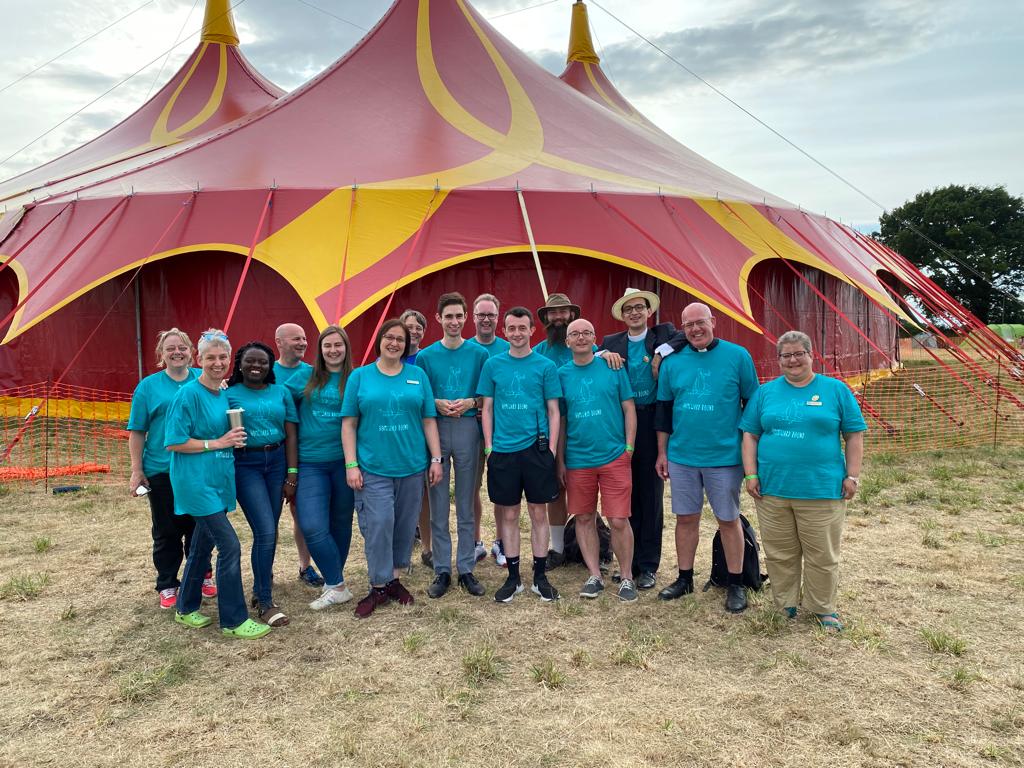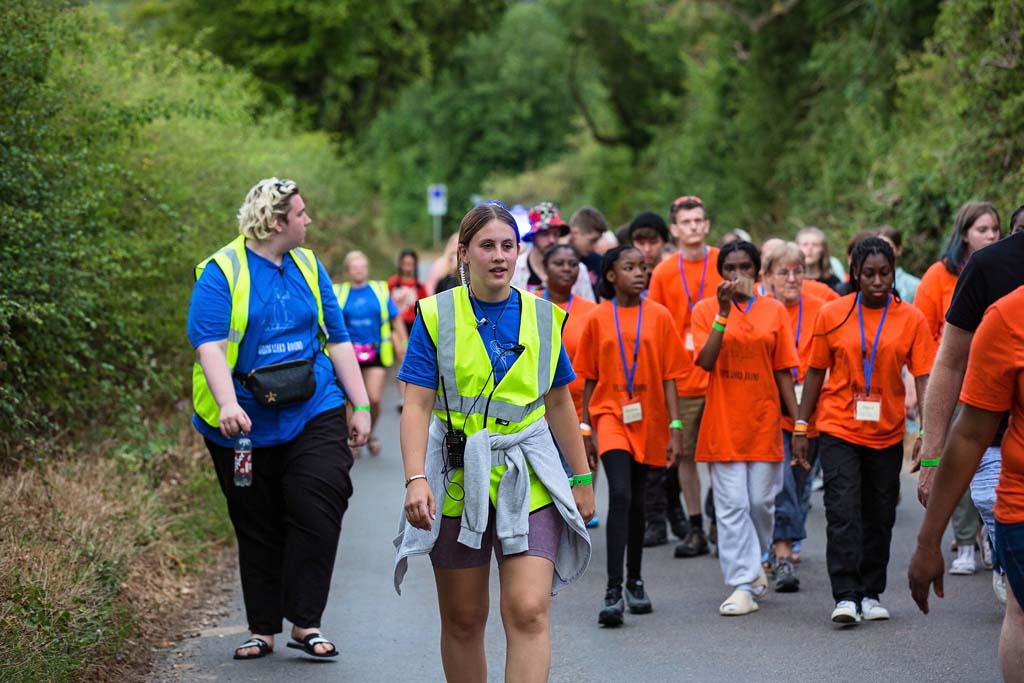 General Information
We will provide all meals and travel expenses for the duration of the pilgrimage, but you will need your own tent, sleeping bag etc. If you are part of the Ministry Team you will be staying in the Shrine's accommodation during the prep week and camp during pilgrimage week itself. You will also be provided with 2 pilgrimage T-Shirts so that you are easily identifiable to our Young Pilgrims.
You will need to send us a copy of an enhanced DBS disclosure certificate that has been issued to you in the last two years. If you do not have one, the Shrine can easily arrange for this to be done.
You can read more about volunteering at the Youth Pilgrimage by downloading the information booklet.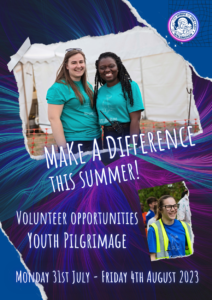 Applications for this year have now closed.