Join us for the 2024 Youth Pilgrimage which takes place from Monday 5th to Friday 9th August 2024!
Full details will be available from January.
2023
'Illuminate - Shining as lights in God's world
"Let your light shine before others, that they may see your good deeds and glorify your Father in heaven."
Matthew 5:14-16
Light overcomes darkness. Jesus in the world brings light where darkness hoped to overcome. Jesus is the light of world and brings hope, truth and LIFE. Followers of Jesus are a reflection of God's light in the world.
The 2023 Youth Pilgrimage took place from Monday 31st July - Friday 4th August.
2023 Youth Pilgrimage Highlights
What is the Youth Pilgrimage?
The Youth Pilgrimage is a week of lively worship, teaching, fellowship and fun for 11-18 year olds.
The traditional pilgrimage devotions are presented in an upbeat, lively and enjoyable way which makes them relevant for our young people in today's world. Over 500 young people gather in Walsingham for the week from all over the UK and internationally, giving them a chance to meet other Christians and explore their faith in a safe environment. Over the years it has changed the lives of countless young people who have never forgotten their week in Walsingham and many of them have come to love the Shrine and to make the pilgrimage ever since.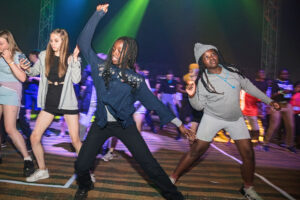 Impact of the Youth Pilgrimage:
Hear from the Young Pilgrims themselves as they talk about their experience of attending the 2023 Youth Pilgrimage
You can also read from two members of the 2023 Ministry Team about how the Youth PIlgrimage has supported their faith journey and how they went from Young Pilgrims to Volunteering.
Click here
The Youth Pilgrimage aims to:
Bring pilgrimage alive and make it relevant to today's world for the young people taking part.
Offer traditional pilgrimage devotions in an upbeat lively and enjoyable way so they can relate and take this experience back to their home parishes.
Offer leaders the experience of meeting other leaders, experiencing new music and ideas to take back to motivate young people in their home parishes.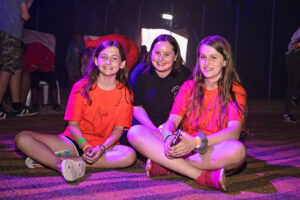 You can save money by booking early! There is also an additional 10% discount on full board catering if you take advantage of our Super Saver and Saver rates. Full details will be available in January 2024
It's never been easier to bring your Young People to the Walsingham Youth Pilgrimage. We have a range of options to support you, including:
Financial support: 
If you have Young Pilgrims in your parish who are unable to attend due to financial constraints, we can offer assistance through our bursary scheme, which can provide up 75% of the cost. 

We are also able to provide grants to help with transport costs for your group.
Please get in touch with Caroline Ward, our Director of Education, by email for further details and an application form: c.ward@olw-shrine.org.uk
Catering Options
There is no need to cook! (unless you want to!)
There are different catering packages to choose from:
full board (breakfast, lunch and supper)
half board (lunch and supper)
self-catering
Tent hire
Campeazy provide tent hire so you can hire tents if you do not have them. They even put them up for you and they stay on site, in case there are any problems.  You can also hire airbeds and sleeping bags if you need them. You don't even have to inflate your airbeds!
Click here to visit the Campeazy website for more details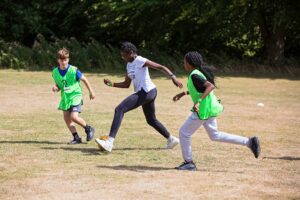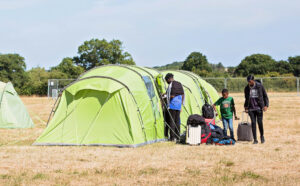 What if I don't have many young people?
Some churches have found it beneficial to come together with other churches or as a diocese, especially if they have few young people. We are available to assist with this by coming out to help promote the Youth Pilgrimage, help with planning or finding churches near you who are coming.
If you would like to know more or arrange for someone to come out and support you in anyway, please contact Caroline Ward, The Director of Education - c.ward@olw-shrine.org.uk