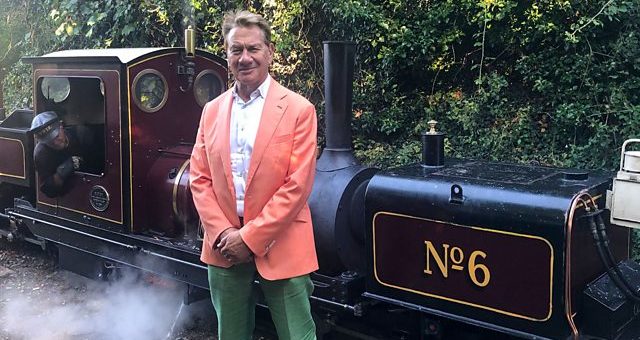 Great British Railway Journeys
The Shrine is to feature in Michael Portillo's Great British Railway Journeys on Friday 7th May at 6.30pm on BBC2. The episode sees Michael travel from Newmarket to Walsingham.
Michael is bound for King's Lynn and Wells-next-the-Sea, where he boards the exceptionally narrow-gauge Wells and Walsingham light railway. Arriving in Walsingham, Michael discovers that until Henry VIII's Reformation, this small village was one of the great Roman Catholic shrines. During the 1920s and 30s, there was a revival in pilgrimage to Walsingham, and a new Anglican shrine to the Virgin Mary was built. The episode includes a visit to the Anglican Shrine and Michael talks to Fr Kevin Smith in the Holy House.