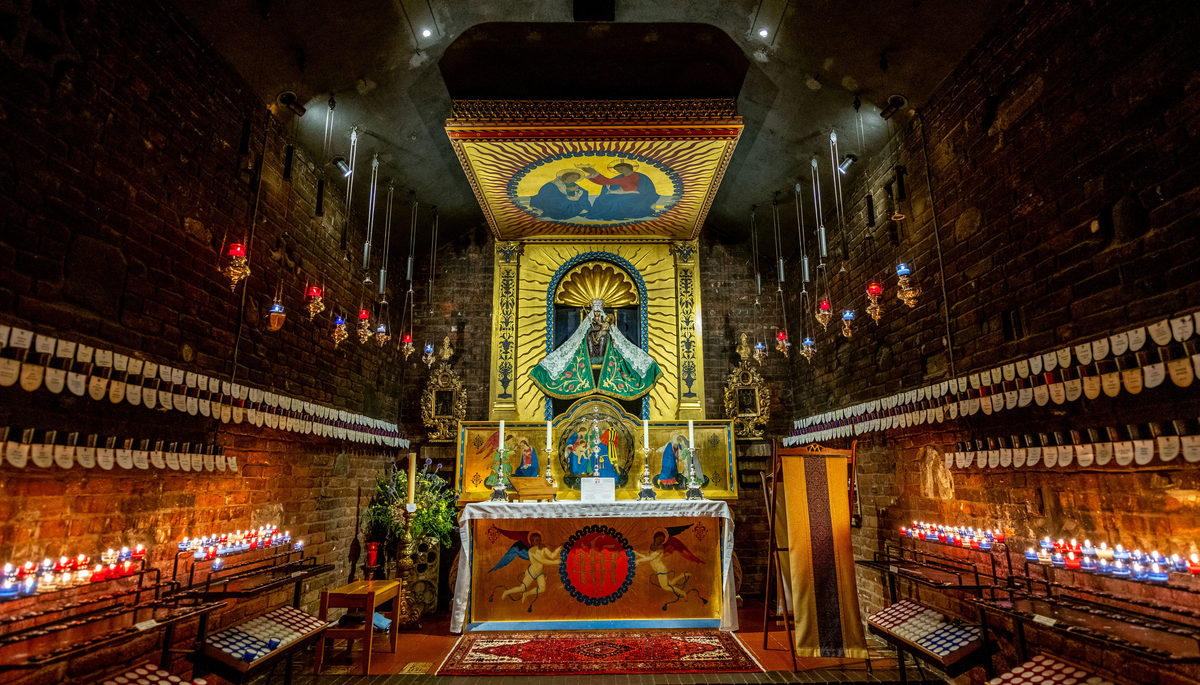 The Shrine recently received a generous donation by a long-standing pilgrim to be used for the restoration of the Comper furnishings in the Holy House. The beautiful gold and coloured reredos, tester and surround framing the Image of Our Lady of Walsingham is beginning to show signs of the effects of the smoke and heat generated by thousands of candles lit by pilgrims over the years. To mark the Centenary of the Induction of Fr Hope Patten as Vicar of Walsingham, the parish has also kindly offered to cover the cost of the restoration of the Altar Frontal panel. The Shrine is most grateful for these generous donations which will make possible the restoration of furnishings given by faithful pilgrims to the glory of God and in honour of Our Lady of Walsingham.
The Holy House is currently closed to pilgrims due to restoration work, which is expected to take around 2 weeks to complete.
Candles may still be lit at the candlestands outside the Holy House.
The Shrine Church will remain open daily from 7 am – 6.30 pm.
Shrine Prayers will be livestreamed daily at 6 pm as usual from the Shrine Church.